Child Abuse Prevention Family Resource Center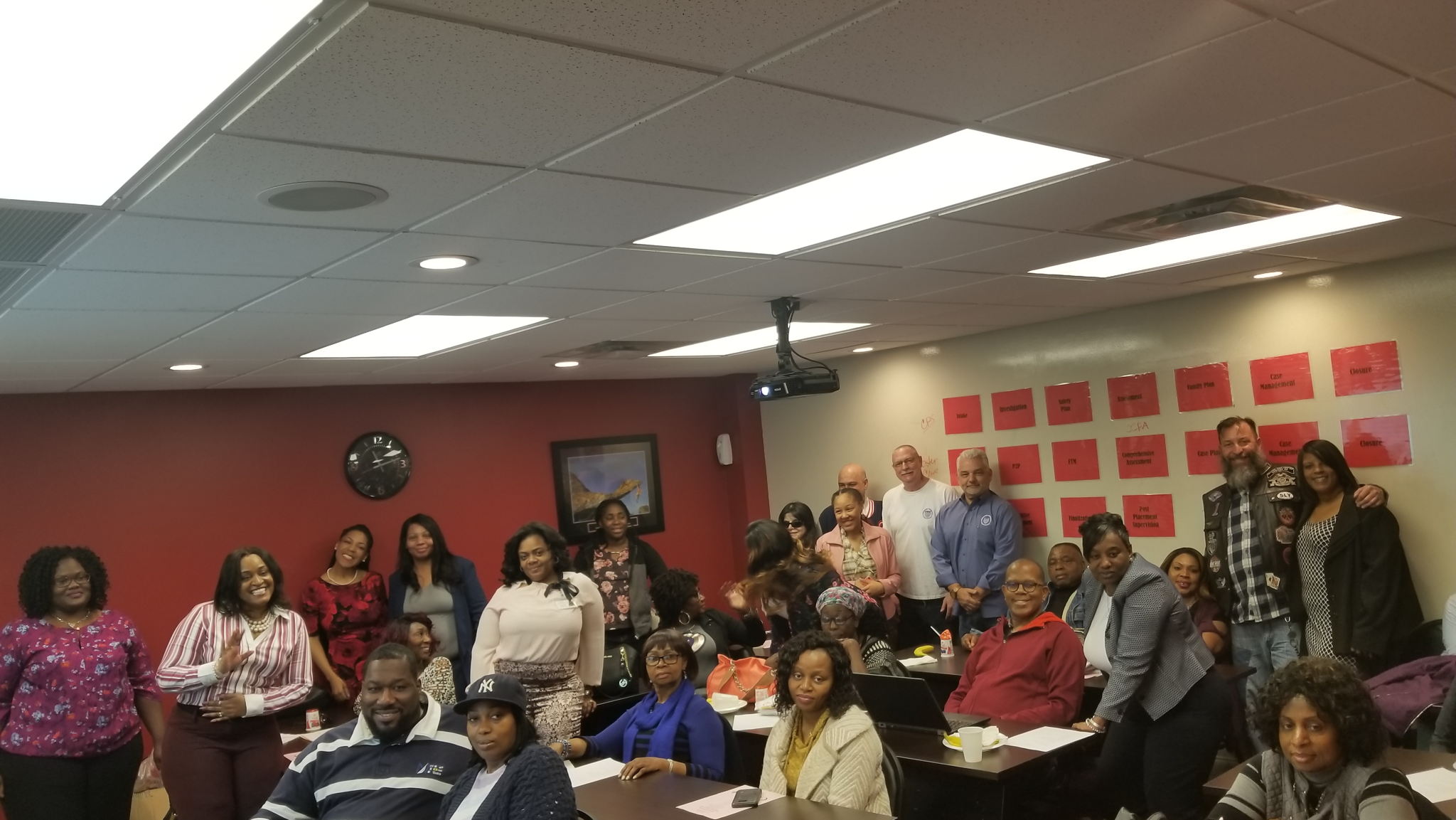 $0
raised by 0 people
$200,000 goal
The Care4All Children Services, Inc. Child Abuse Prevention Family Resource Center – Parent & Family Support Program offers a supportive training series bi-monthly for community members interested in the learning seminars and activities in this service category. Our facility hosts local trainers and service providers on-site and virtually, offering training and informational classes, and simulation exercises to provide many opportunities to facilitate practice for parents to learn positive, developmentally appropriate interactions with their children. Parents and youth receive an initial assessment from our program staff and then will voluntarily register for the customized training offerings of most interest to their families. 
Care4All Children Services Family Resource Center will be a is a unified point of entry where families, caregivers, children, and youth in schools or communities can obtain information, resources, an assessment of needs, referral to, or direct delivery of services in a manner that is welcoming, strength-based, family-centered, multi-generational and is responsive to its community's needs, cultures, and interests.
Our courses are interactive and oftentimes family-led, so youth have age-appropriate trainers to learn similar skills in tandem with their parents close by learning similar modules. This provides a family-focused context for learning where the families build skills together in real-time, fostering supportive, comfortable, and trusted learning connections before they leave the center. This model ensures growth occurs in the parent-child relationship in the days and weeks following the training due to the new shared perspective. During each live session, staff and co-host teach and model the nurturing care best for healthy child development, and the classwork is integrated with activities that promote social and emotional development in real-life scenarios. 
Parents and youth learn about and watch presentations on a variety of topics including, but not limited to: 
CPR/First Aid
Youth & Adult Mental Health First Aid
Online Safety & Computer Literacy
Active Listening
Discipline with Care
Behavior Modification
Positive Reinforcement
Trauma-informed Parenting
Child Sexual Abuse Prevention
Water Safety
Safe Sleep & Infant Care 
Look before you Lock & Hot Car Safety
Healthy Hygiene Habits
Work/Life Balance
Suicide Awareness & Prevention
Study Skills/Student Conduct 
Positive Mindset/Growth Mindset 
Ansell-Casey Life Skills(CLS) Training 
Maintaining healthy relationships
Finding and Using community resources
Money management and Financial Literacy
Disaster preparedness
Bullying
Protecting Children During a Crisis
Effective Crisis Management Response
Early Detections of Childhood Development
Triggers, Warning Signs, and Coping Skills
Parenting an LGBTQIA+ Youth 
 Our evidence-based models in this category are outlined below more specifically and overall; each of the courses selected prioritizes the fact that learning doesn't depend on didactic material but on seeing the ideas in action and having ample opportunities to test out how to use the knowledge in real life. For example, the Youth Empowerment Program (Y.E.P) we offer 2-3 times a year, operates over a period of 6 weeks, and teaches our youth an asset-based strengths model for self-esteem. Since implementation in our community, this training series has reduced youth reports of intentional/unintentional injury (from peer disagreements, gang violence, and/or car-related accidents) as well as reduced reports of teen pregnancy and sexually transmitted infections while also increasing academic achievement, post-secondary enrollment, and youth community service hours before graduation. Parents and caregivers leave our parent and family support programs with resources and toolkits to take with them and are also given unlimited access to digital copies of the resources for their parenthood journey to influence their children's development. The Care4All Family & Parent Support Training was designed to fill gaps in the Gwinnett County community of services post-pandemic. Our frontline healthcare professionals, teachers, first responders, clergy, and many others have asked for supportive services to help cope with the stressors of navigating life during these challenging times, and our center has the network of trainers and the opportunity to be responsive to this call. We are hopeful these supportive training will also exist as support groups to help families and caregivers recharge, rekindle, and persevere post-pandemic.
It is anticipated that our participants can expect a significant increase in well-being outcomes and lower rates of adverse childhood experiences. Our goal is to continue to monitor success using enrollment numbers; feedback surveys offered in person and online. We expect outcomes to be both quantitative and qualitatively impactful.