Mental Health First Aid Training Classes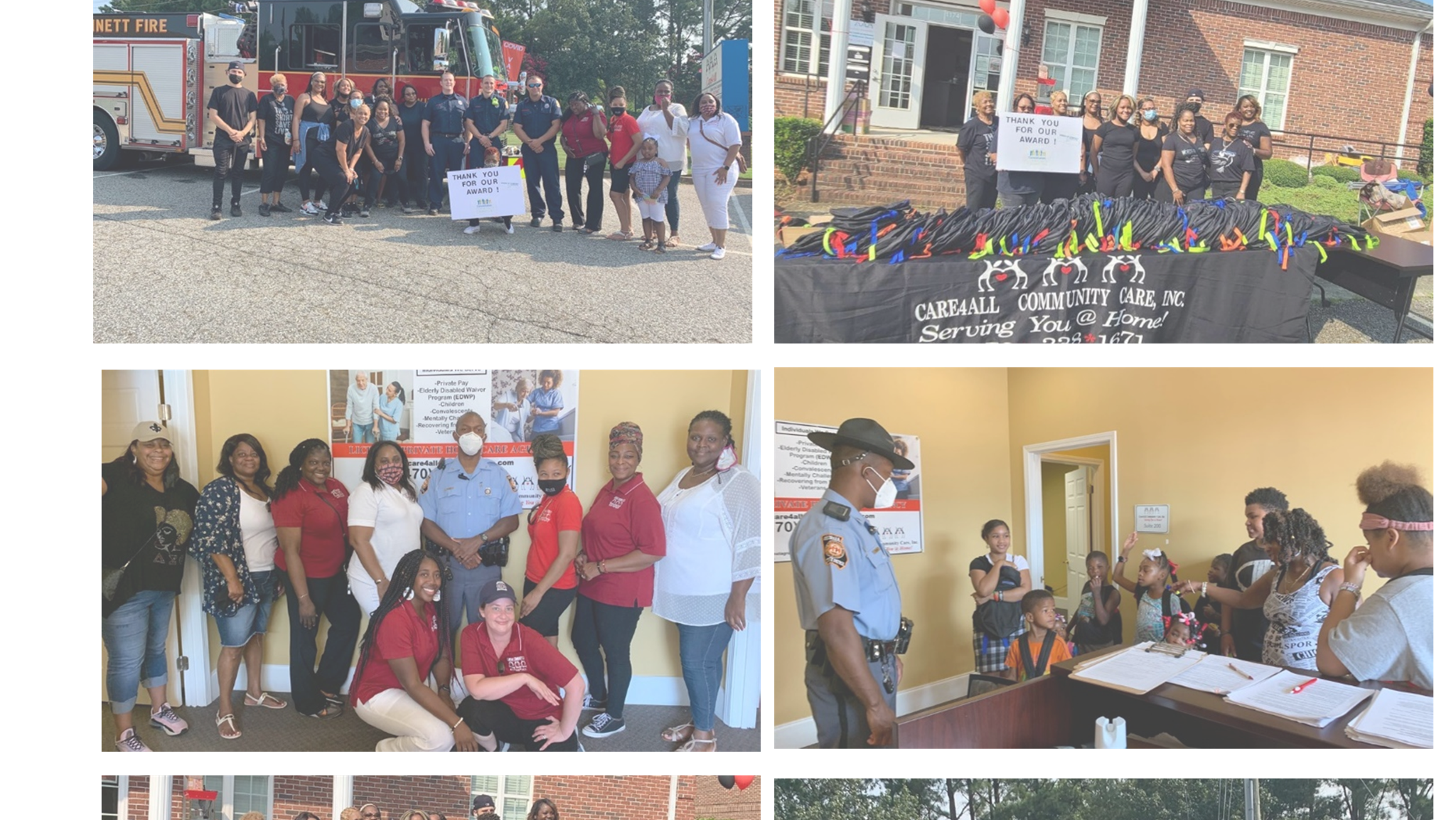 Mental health instability is a crisis! Please help Care4All help others by reaching our goal.
$0
raised by 0 people
$50,000 goal
Care4A Children Services, Inc. launched in 2011 by offering training and licensing to Gwinnett County families interested in fostering and adopting precious, vulnerable children and youth in need of care. This program is licensed by the State of Georgia through the Department of Human Services – Office of Regulatory Child Care (DHS – ORCC) to provide placements and social services to children in foster care. The agency contracts with the Office of Provider Management (OPM) and partners with the Division of Family and Children Services (DFCS).
Care4All Children Services, In partnership with Sue Davis-Westmoreland, CEO and Executive Trainer of Grace Under Pressure ... "Getting to YES," would like to continue to offer Mental Health First Aid training for Adults and Youth within the Gwinnett County Community at Care4All Children Services, Inc. Your support is needed!
For too long, mental illnesses have been treated as separate and tangential to our overall health and well-being. Because of this, accessing mental health services is not as simple as making an appointment with your family doctor. The stigma surrounding mental illness often prevents people from seeking treatment, and those that do want help are not sure where to turn. 
Within the State of Georgia, the mental health crisis aligns with national averages, as reported by SAMHSA. Georgia ranks 48th in 50 states and DC for access to mental health care, resources, and insurance. In Georgia, two in five children have trouble accessing the mental health treatment they need. In Georgia, an individual with serious mental illness has a one in five chance of ending up in prison instead of a hospital.
Our goal by presenting the following statistics is to shine a light on the wide impact and prevalence of risk factors for mental health challenges or crises across our state and nationwide; in the sincere hope of highlighting the significant need for community-based training about first aid for mental health.
Overview of Mental Health Statistics across the State of Georgia
45.4% of youth in Georgia received depression or mental health-related care within the past year. Georgia ranks slightly lower but within 1-2% of the national average for youth between ages 12-17 engaging in marijuana, alcohol, and illicit drug use, with 11.5% of youth engaging enough in substance use for it to be classified as a disorder. Approximately 24% of adults enrolled in substance use treatment in Georgia receive treatment for co-occurring drug & alcohol misuse. Mental illnesses are just as treatable as other health conditions, yet only about 4 in 10 people experiencing a mental illness (39.2 percent) received mental health services. 
If left unacknowledged and untreated, mental illnesses can result in disability, substance abuse, suicide, lost productivity, and family discord.
Mental Health First Aid ® gives people the skills to help someone who is experiencing a mental health crisis and how to intervene early to help someone with a mental health or addiction concern. The program is based on the principle that early intervention prevents mental illness from becoming more severe by encouraging people to seek help early. Participants learn a 5-step action plan encompassing the skills, resources, and knowledge to help connect an individual in crisis with appropriate professional, peer, social, and self-help care.
The National Council for Behavioral Health (National Council) spearheaded the adoption of Mental Health First Aid ® USA, an innovative public education program that addresses this pervasive and persistent challenge in communities across the United States. Mental Health First Aid is an evidence-based in-person training to teach individuals how to recognize and respond to the warning signs of mental and substance use disorders and link people with appropriate treatment. Mental Health First Aid increases the understanding that mental illnesses are real, common, and treatable.
The National Council's goal is to make Mental Health First Aid® as common as First Aid. Originating in Australia in 2001, Mental Health First Aid® has expanded to more than 23 countries. Since the program was introduced in the U.S. in 2008, more than 6,500 instructors have been certified to teach the program, and more than 300,000 Americans have been trained as "Mental Health First Aiders."
Care4All Children Services, Inc. requests your financial contribution in supporting our goal to raise $50,000 to support Mental Health First Aid ® in our North Georgia community. Mental Health First Aid is a low-cost, high-impact program that generates tremendous community awareness and support and enables thousands of individuals to be trained with a small investment.
100% of all donations will go towards the Mental Health First Aid Trainings.  
Sincerely,
Veronica Guobadia M.S.
Executive Director 
Care4All Children Services, Inc.