Help Us Convert our SHUTTLE BUS into A Classroom!!
Help us change what equity in education looks like in the new normal. Just Say YES to Youth with us.
1 donors
raised $1,100
20 donor goal
Community Survey: Co-design the Mobile Academic Classroom with us and get a $10 Amazon E-Gift Card, Enter to win a Meta Oculus Quest 2 VR Headset!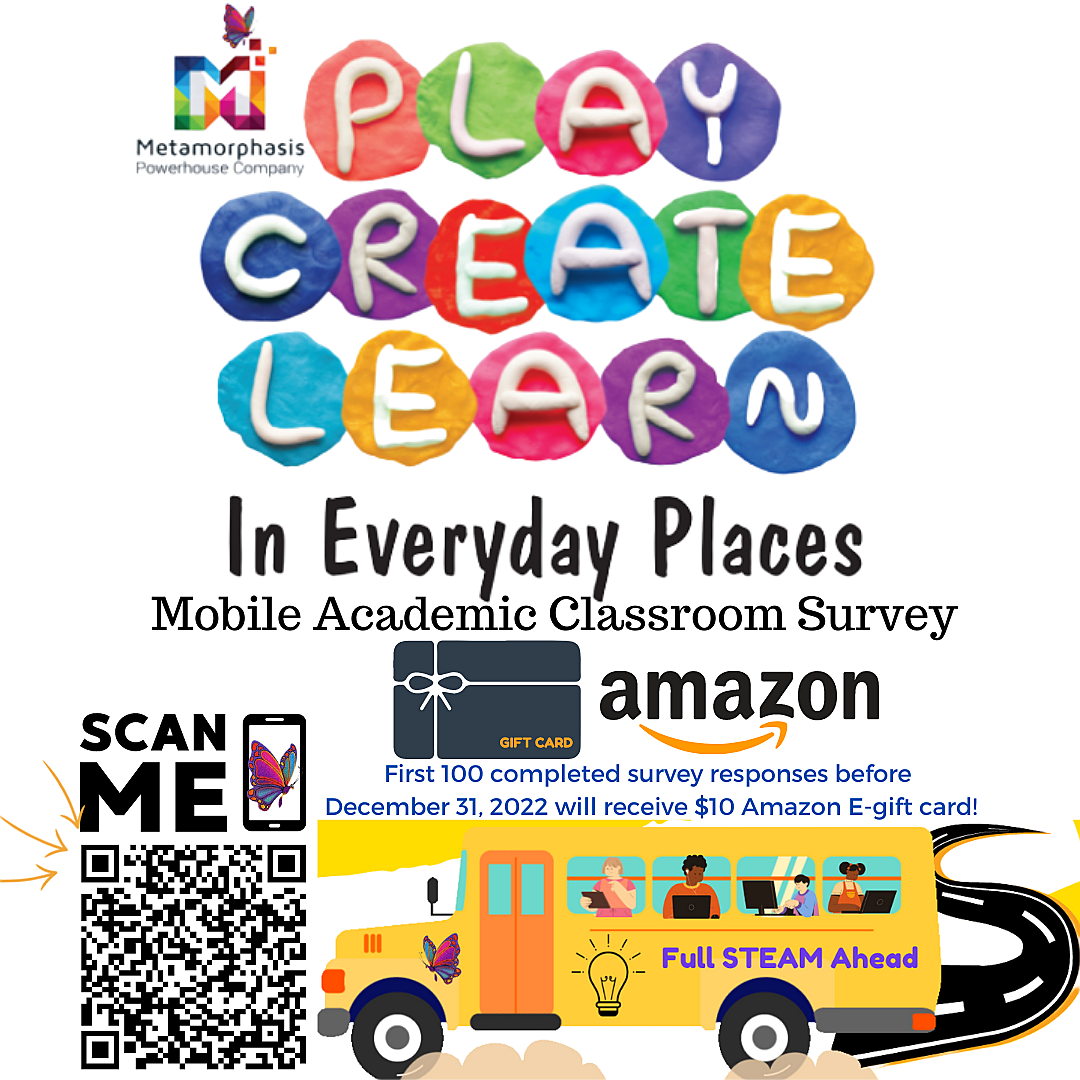 We want to hear from YOU! Help us prioritize what programming focus areas and design concepts are the most important to you where you live! 
The first 100 respondents by December 31, 2022 will receive a $10 Amazon E-Gift Card to your email on file.
Respondents that complete a survey by Giving Tuesday- November 29, 2022 will be entered into a giveaway to win a Meta Oculus Quest 2 Virtual Reality Headset! Must be 18 years old or over to enter. Winner will be announced on our social media platforms on Thursday, December 1st 2022. 
No purchase or additional requirements required.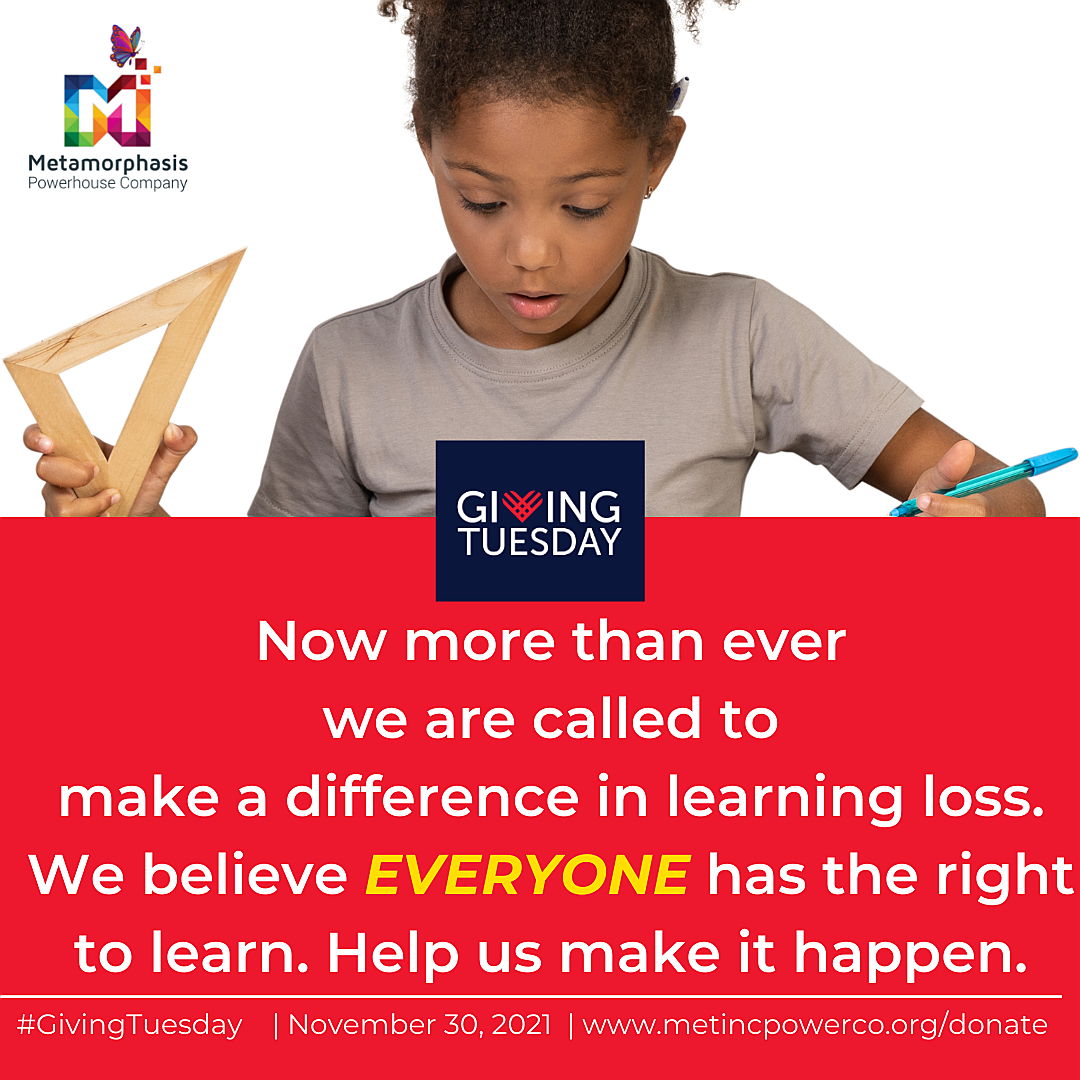 At Metamorphasis Powerhouse Company we believe everyone has a human right to a quality education.
No matter where they live.
Help us create a Georgia where all students and communities thrive.
Just Say YES to Youth. It's all about youth empowered to succeed.
Our Just Say YES to Youth Initiative is devoted to helping historically underserved and at-risk students, families, and communities that are used to consistently hearing
"No, there isn't enough funding… No, there isn't enough time...and No, there isn't anyone available to help" to finally get a YES.

We say YES there is a solution for grade-level reading and language nutrition gaps.

We say YES there is a way to provide innovative opportunities to expose children living in communities where there are limited high-technology employment opportunities to still access science, technology, engineering and math.

We say YES there is a pathway forward to success, when working collectively together to convene resources with community stakeholders where we can educate, advocate, mobilize, network, resource information and when needed- provide charitable relief.
GET TO KNOW MORE ABOUT OUR PROGRAMS
Our in and out-of-classroom experiences help equip students for pathways of success, support healthy family foundations, and help communities thrive.
COLLABORATION IS KEY
We intentionally partner with curriculum providers, STEM advocates, certified educators, business stakeholders and institutions of faith and higher learning to ensure students are exposed to the highest level of programming possible. #OURPARTNERSROCK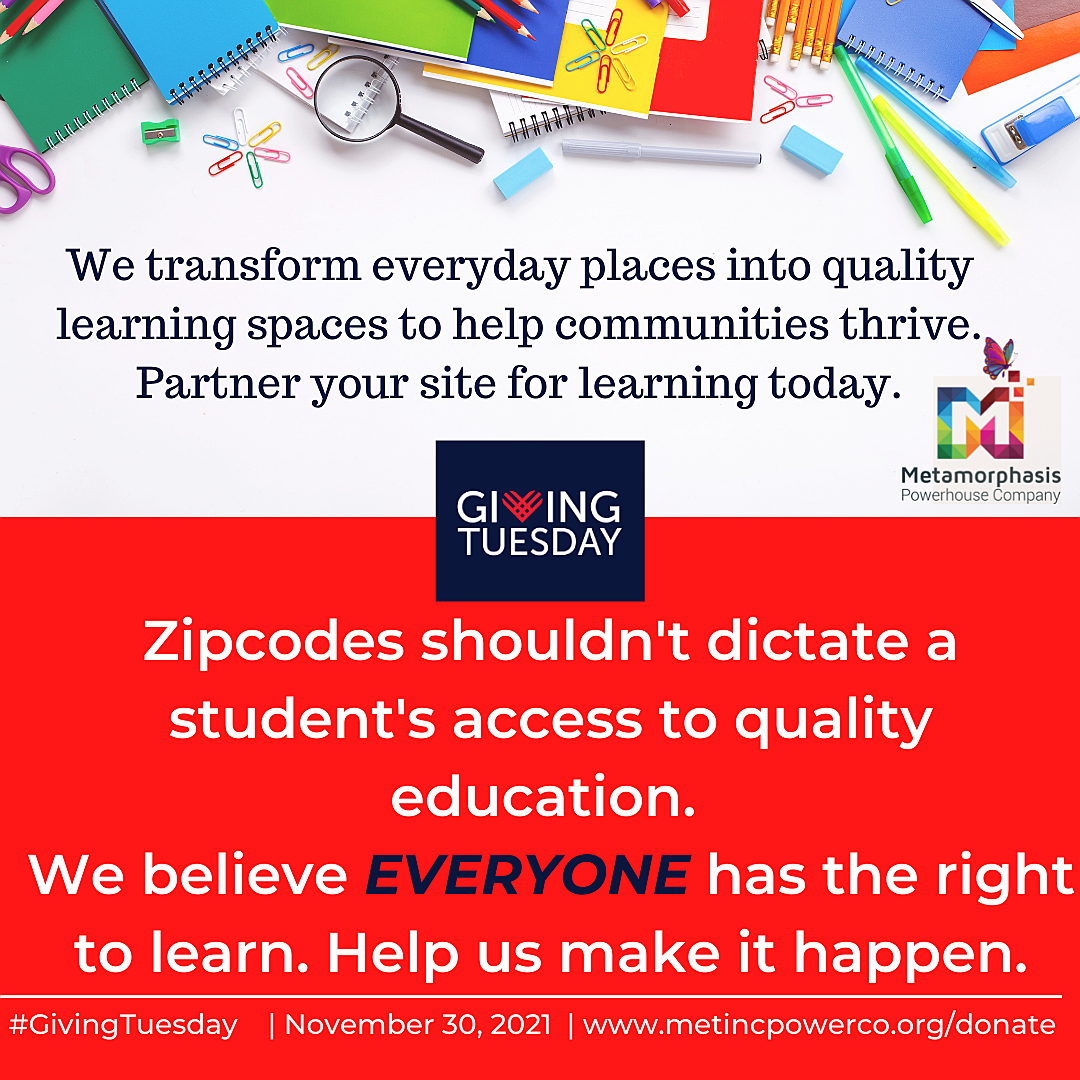 THRIVING COMMUNITY LEARNING LABS
Our Community Learning Labs are pop-up events where the entire community is invited to take part of the learning experience. We have something special for everyone- youth, adults, and seniors in everyday places that are easily accessible on public transportation.

Events are Free, unless otherwise indicated.