An EPIC End of Year Campaign 2022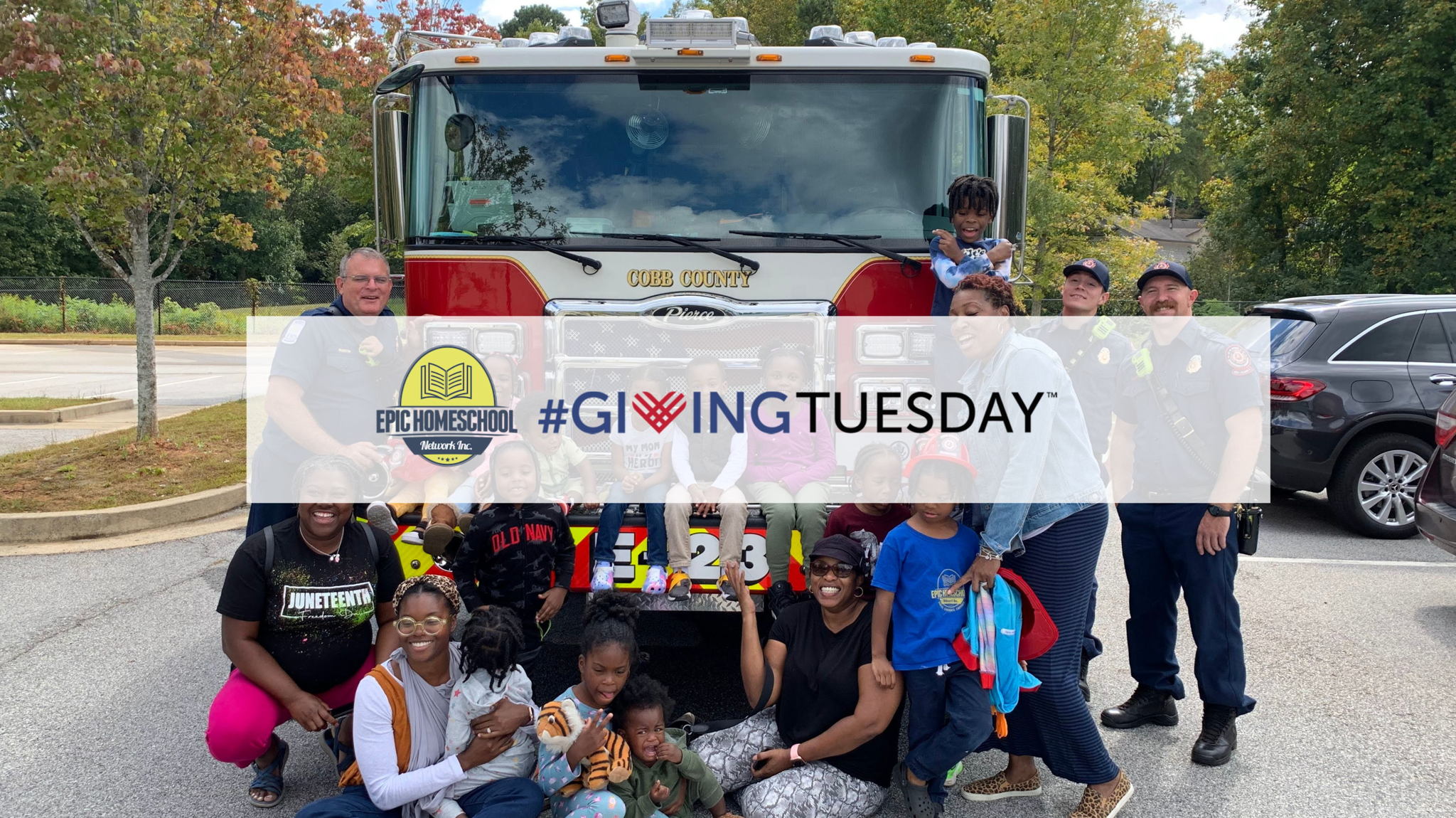 Help us continue to provide classes and field trips at low cost and expand to reach more families.
6 donors
raised $200
500 donor goal
End of Year Campaign
Update posted 6 months ago
We didn't quite reach our goal of 500 donors on Giving Tuesday but we are not giving up. We have extended GivingTuesday to an EPIC End of Year Campaign.
Thank you for your donations and please continue to share and support us!
The dream for EPIC Homeschool Network first began in the heart of our founder, Andrea Hall, when she felt God leading her to homeschool her children. Her husband agreed but had only one question. "How will they be socialized?"
It was then that she decided to start a homeschool support group to meet other like-minded homeschooling families.
With the help of the local librarian Ms. Marks (now retired) and the local newspaper, The Brightside of Cobb, the word got out about this new homeschool support group.
On Tuesday, July 17, 2012, several moms and children gathered together at the South Cobb Regional Library for a Homeschool Meet & Greet. Out of this meeting sprung the South Cobb Homeschool Support Group, aka South Cobb Homeschoolers.
From there a small group of moms started meeting for Arts and Crafts and Free Play Fridays at the South Cobb Regional Library and the South Cobb Recreation Center. They did unit studies and engaged in field trips and activities surrounding each unit.
After doing this for several years, we felt the need to offer more resources to the homeschool community such as scholarships and free field trips. With this in mind, a strategic planning committee was formed to explore options. The vision was cast to grow beyond the local area so South Cobb Homeschoolers expanded and changed its name to EPIC Homeschool Network, Inc.
On April 28, 2016, EPIC Homeschool Network, Inc. became a registered nonprofit organization in the state of Georgia. We have an EPIC vision and mission to enrich, enhance, and empower home education in the community.
To date, we have provided free Resource Fairs, field trips, and other activities that have served over 400 families.
Membership Program Highlights
Over 48 hours in Field Trips including Ruby Falls, Rock City & The Incline Railway in Tennessee, the Georgia Aquarium, the Atlanta Zoo and various Georgia State Parks like the Etowah Mounds & Sweetwater Creek with a tour of the ruins.
In 2022 we gave $400 in scholarships to families and students for homeschool materials and entrepreneurship and over $5000 in Academy Program Scholarships. We secured an Outschool Grant giving 68 students $600 -$1200 in Outschool Credit to take classes on Outschool. We also offered a free 10-Week Tennis Camp to 10 students in our membership program
Academic Studies Program Highlights
On September 13, 2021, we started the Academic Studies Program with 40 students, offering support to homeschooling families including classes for their children.
The EPIC Homeschool Network Academic Studies Program is a unique, non-traditional education center that provides core classes such as math, English, social studies, and science; enrichment classes such as art, robotics, tennis, physical education; and clubs such as the National Beta Club, Lego Club, and Spelling Club. We also have a Little Learners Outdoor Co-op for kids in grades K-2 in which we will be collaborating with a local university for Outdoor Education and a High School Co-op for students in grades 9-12 that allow the students to learn at their own pace and socialize. Our students range from grades K-12.
Through the Academic Studies Program, families not only enroll in our classes and clubs but also receive academic advising to make sure their learners are on the right track, testing to measure progress and intervention to help learners who are struggling.
At the close of the 2021-2022 School Year, 100% of our students passed their courses with the average grade across all grade levels (K-8) being 96.43%. Our robotics team earned the Virtual Breakthrough Award from the 100 Black Men of Atlanta.
Why We Need Your Help
This #GivingTuesday we are fundraising to help our Beta Club go to the National Convention, help our Robotics Team go to competition and help us continue to provide classes and field trips at low cost to these families. Finally, it will allow us to maintain our facility to accommodate the growing need for quality homeschool support.
Help us reach our 500 donors this #GivingTuesday by donating today!