Friends of Armor and Cavalry - Tier 1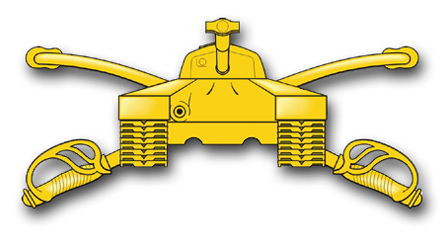 As a Friend of Armor and Cavalry, receive a free gift for your donation of $25 to $200!
Who doesn't love a free gift?! Now, with any donation of at least $25, we will send you a gift to show our appreciation! Donate today and become a Friend of Armor and Cavalry!
Tier 1 - $25 minimum donation
Select one coin of your choice from the ENTIRE Pattons' Park Commemorative Coin Collection - Monument Coins AND Vehicle Coins, back by popular demand!
Monument Coin set includes: Armor & Cavalry, 3/5 CAV Vietnam Veterans, 11th CAV, 77th Armor, 3rd Armor Division, 2nd CAV, and 14th CAV Monuments.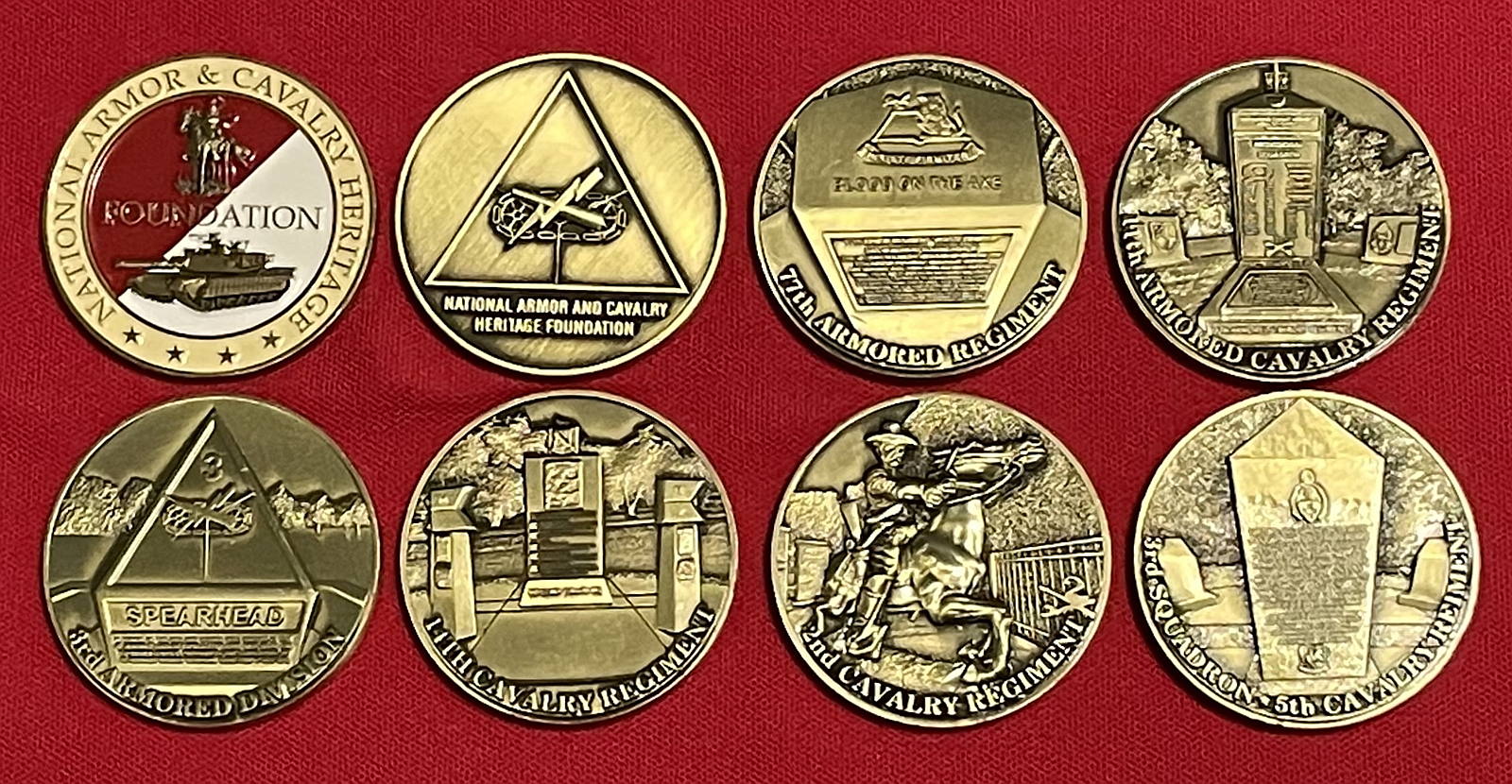 Vehicle Coin set includes: M4A3E8 Sherman, M26 Pershing, M48 Patton, M-113A1ACAV, M114, M551 Sheridan, M60A3, M3 Bradley, and M1 Abrams.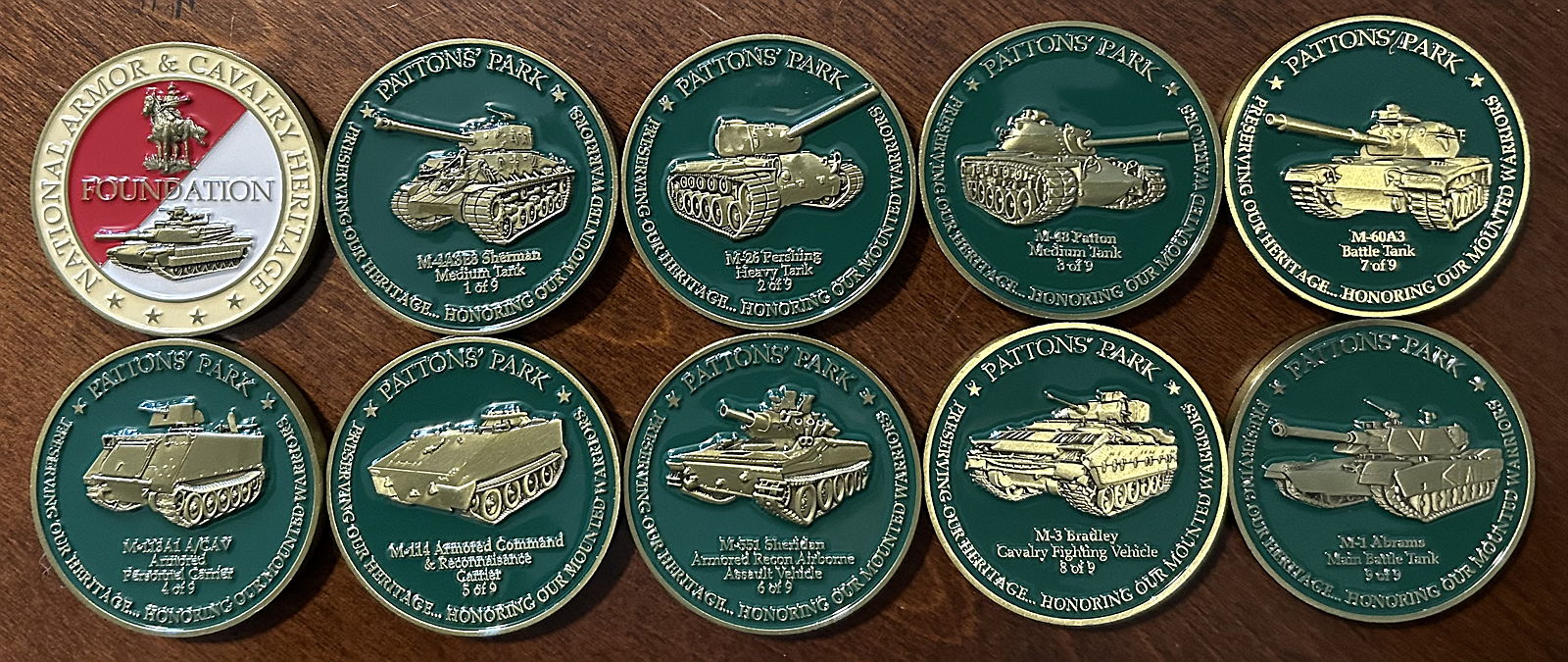 There are 7 giving tiers, each offering a different gift selection! Look for the dropdown menu to select your free gift during the checkout process. If you have any questions, feel free to contact us!