Brave Meadows Therapeutic Riding Center
Support daily life and our exceptional students at Brave Meadows Therapeutic Riding Center
$260
raised by 8 people
$5,000 goal
We are raising money to support daily life for our exceptional students and therapy animals at Brave Meadows Therapeutic Riding Center. Our all-volunteer center operates 100% from grants and donations. We provide services to anyo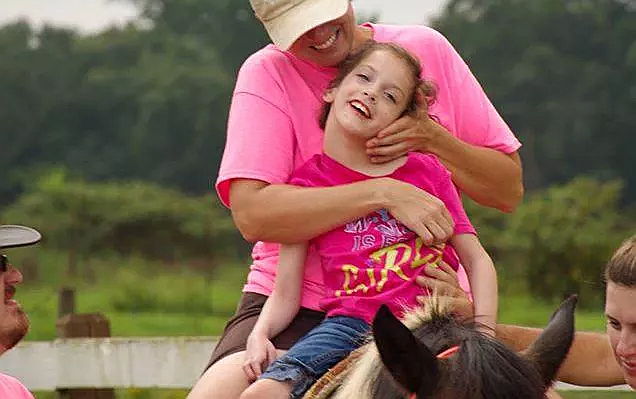 ne regardless of their financial situation. If unable to afford the modest hourly fee, we cover all costs associated with additional rides through funds raised through donations like this one.
Your generous donation will be used to purchase: 
Grain, hay, and other essential sustenance for animals
Farrier and Vet services
Medications
New helmets and equipment
Please consider donating and supporting our mission. 🐴💕🤠
Since 2004, Brave Meadows Therapeutic Riding Center provides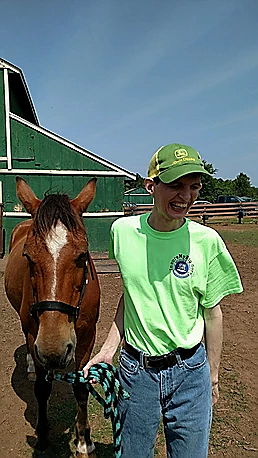 horse-assisted therapy services for people living with person-limiting physical or mental conditions.
Our vision is to serve all in a non-discriminatory manner without regard for their ability to pay. We use therapeutic riding to provide social, educational, and sport opportunities in recreational horseback riding sessions adapted to individuals with disabilities.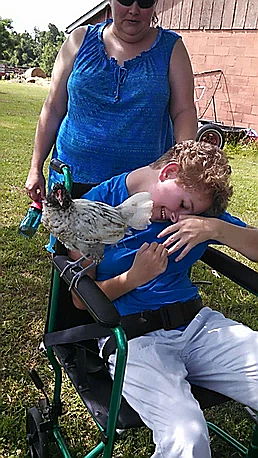 Parents enjoy coming to Brave Meadows just as much as riders do. Parents and caregivers are able to find 30 minutes to an hour of peace as instructors and volunteers capture your rider's attention with animals, therapy, games, and fun! Families leave knowing that their riders just had the time of their life,
Brave Meadows is one of the only recreational programs available to the exceptional student in rural Georgia. Currently, 44 percent of our riders live in Jones County, 25 percent in Putnam County, and another 25 percent in Baldwin County. Other riders come from surrounding counties such as Bibb and Houston.
Thanks for supporting our cause!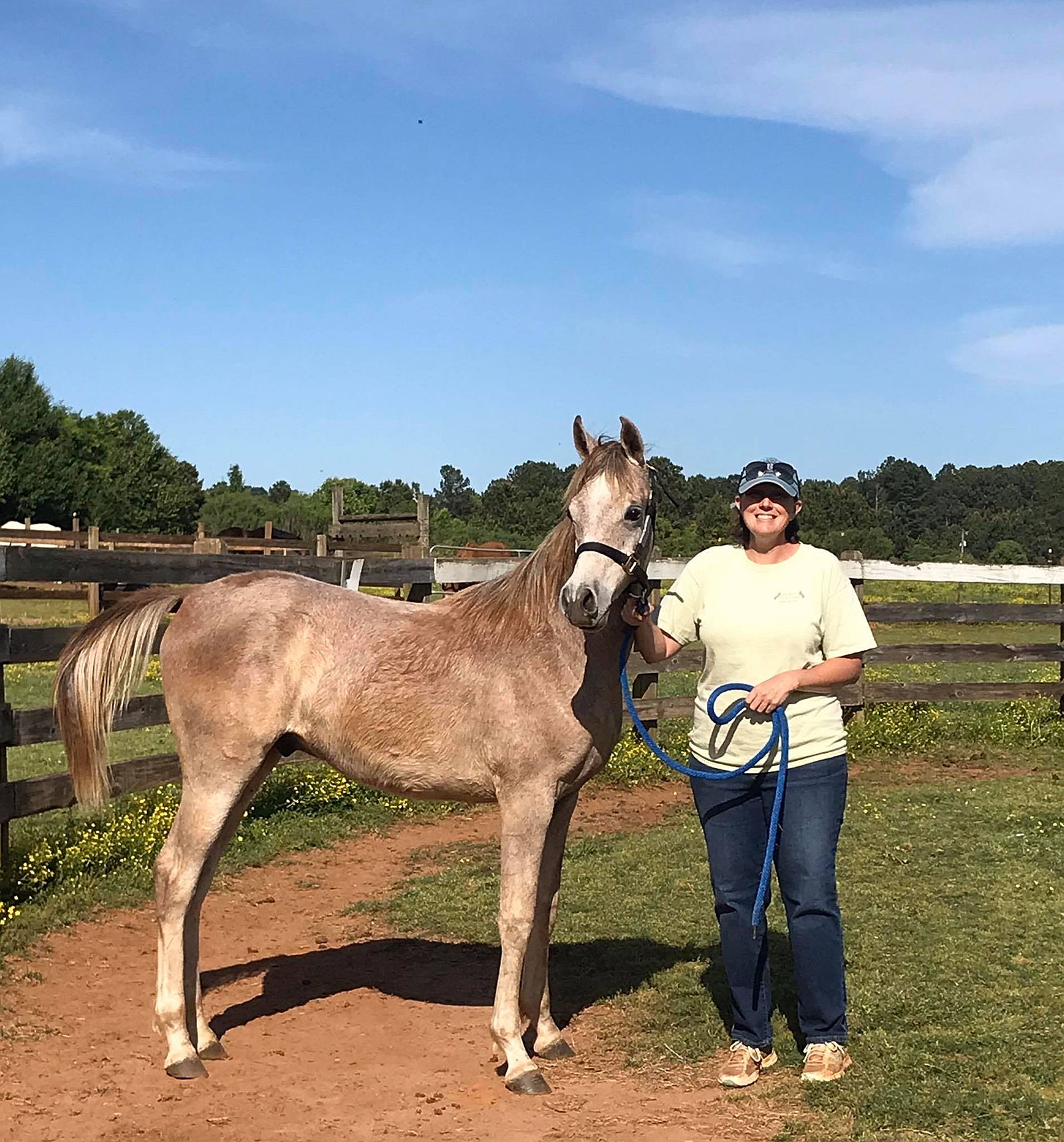 --------------------------------------------------------------------------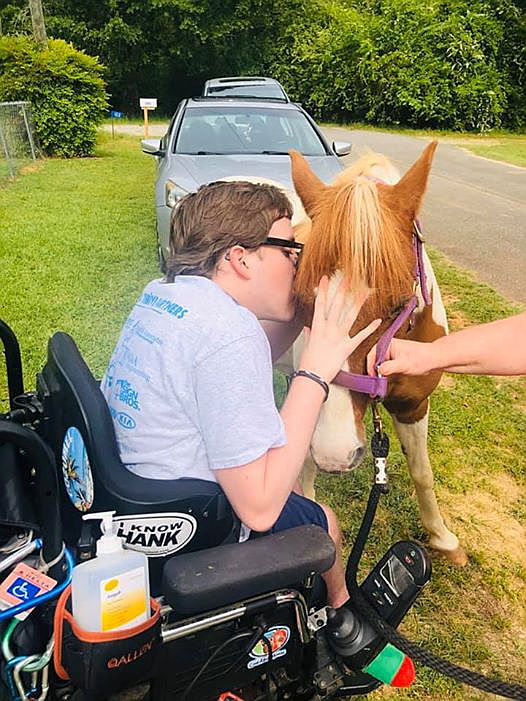 Brave Meadows Therapeutic Riding Center holds a special place in my heart!! When I decided to go to Mercer, I wanted to find a therapy barn to volunteer with. One day, I decided to go out to Brave Meadows and that was it! I cannot wait to volunteer again. Seeing how these children and adults light up when they're in the saddle is so inspiring, and it's all possible because of the help of so many volunteers. Being a therapy instructor has been such a blessing to me. I've enjoyed my time with Brave Meadows, and being able to help these riders grow! watch this video and consider donating to a wonderful place! 
- Caroline, 2020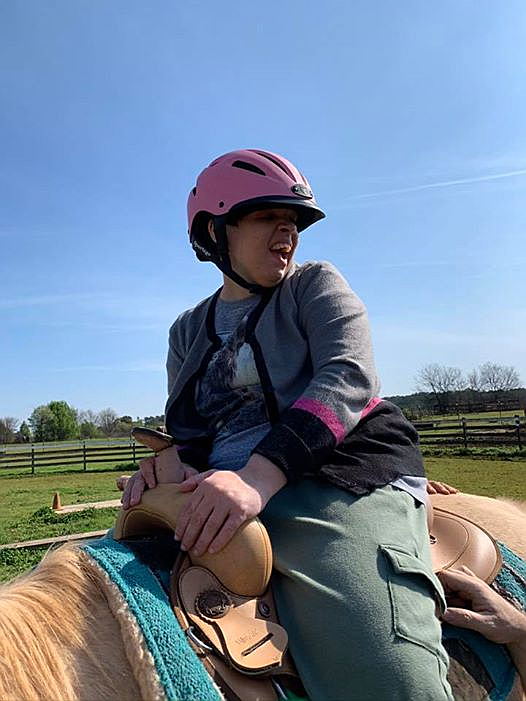 Shannon Patrick is my cousin and she makes me so proud! My entire extended family has a special place in our hearts for children and adults with special needs. I believe it all stems from being raised with a family member with Down Syndrome. Marc will never understand the impact that he has on all of us. He has taught us so much love and compassion for others.  Please watch this video-it's so touching to me...not only because it's my cousin's therapeutic riding facility, but of that deep compassion in helping others and her love of horses.  
- Brooke, 2020
Poem by Asa Pippin
 God's Brave Meadows 
I see you from afar 
God's Beautiful Design
I know your not sure
New situations take time
These animals won't judge
Or show disrespect
They aren't cowards 
Some have seen neglect 
The farm is a sanctuary 
For man and beast 
I'm glad to see you're happy
Your shyness has decreased 
To watch you blossom 
Under our gentle care
Is my greatest honor
Not one ounce of despair 
I see your smiles
As your face really glows
You will always be loved
At God's Brave Meadows
Instagram