We service Forsyth County, GA. with ten (10) sites in our county from the city of Cumming northeast and west. Our families have food insecurities from time to time. Our main program, Food 4 the Hungry, is a supplemental grocery program operating on the 3rd Saturday of each month. Our Boxes of Love, formerly Bags of Love, supplements children with breakfast, snack and lunch each day when on a school break. Our 2019 summer Boxes of Love supplied 20,130 meals from May 28-July 31.

Since the Coronavirus has closed our school system effective March 16, 2020, we kicked our Boxes of Love program into action starting that first Monday, March 16.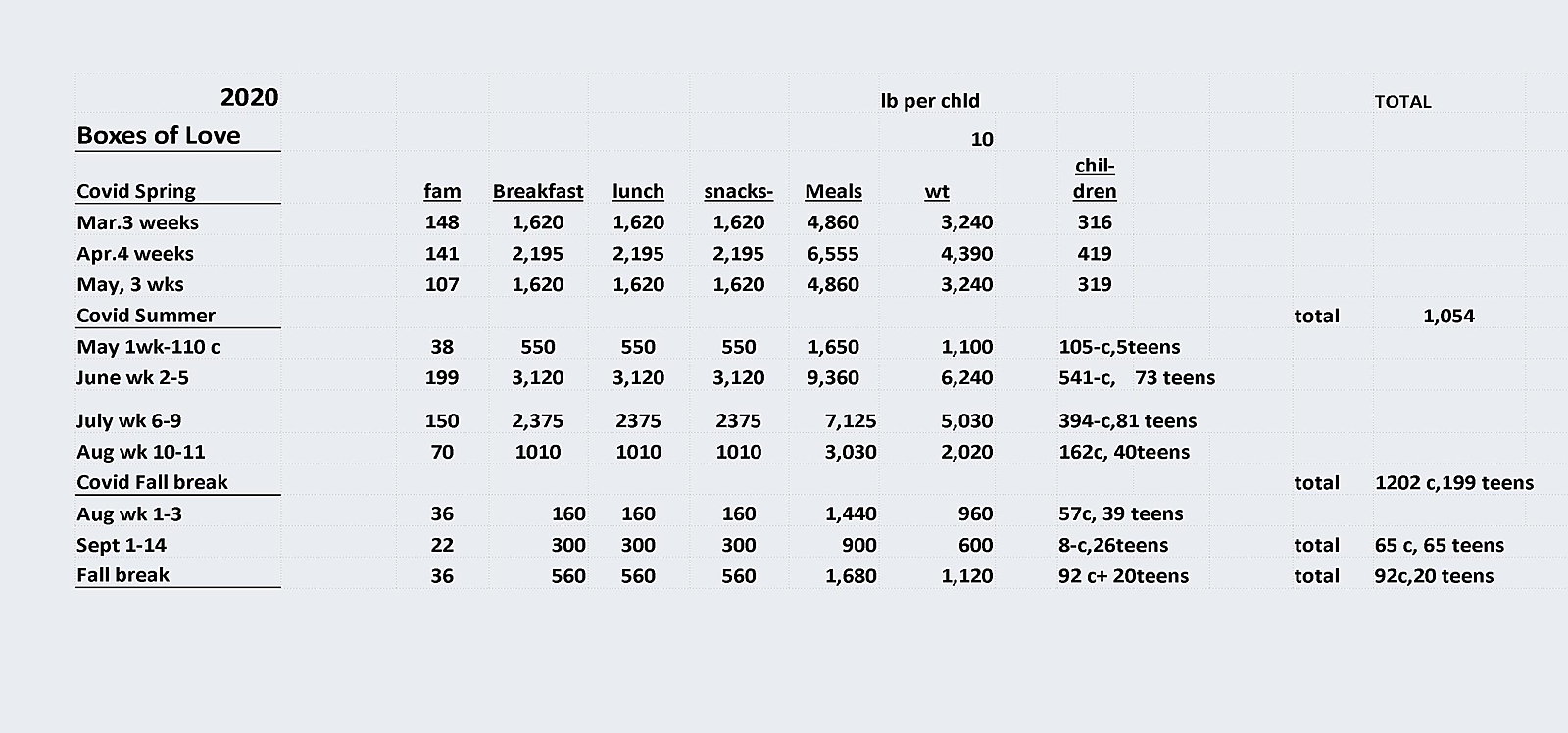 Our mission is to form an organization of citizens to
assist those individuals who may need assistance in day-to-day living.
Our vision is to be a community where all people have the opportunity to engage, thrive, and achieve a better quality of life.
Won't you please help us help them,
What if you were hungry?