Hello from the IFM Board & Staff! 😀
We are thrilled to participate in GA Gives and #GivingTuesday!

EXCITING NEWS! All gifts made during this campaign are being matched $1 for $1 - up to $50,000! 👏
Why do we love IFM? 😍
For over 20 years, IFM has been on mission is to connect the Christian community to the international community, creating opportunities to share Christ with them, leading many to a personal relationship with Christ and equipping them to impact their world.
Each year we serve men, women and children from over 100 countries!
What do we value at IFM? 😇
Core values of IFM are Friendship-Based, Christ-Centered, Servant Leadership and Equipping for Ministry.
Why Columbus?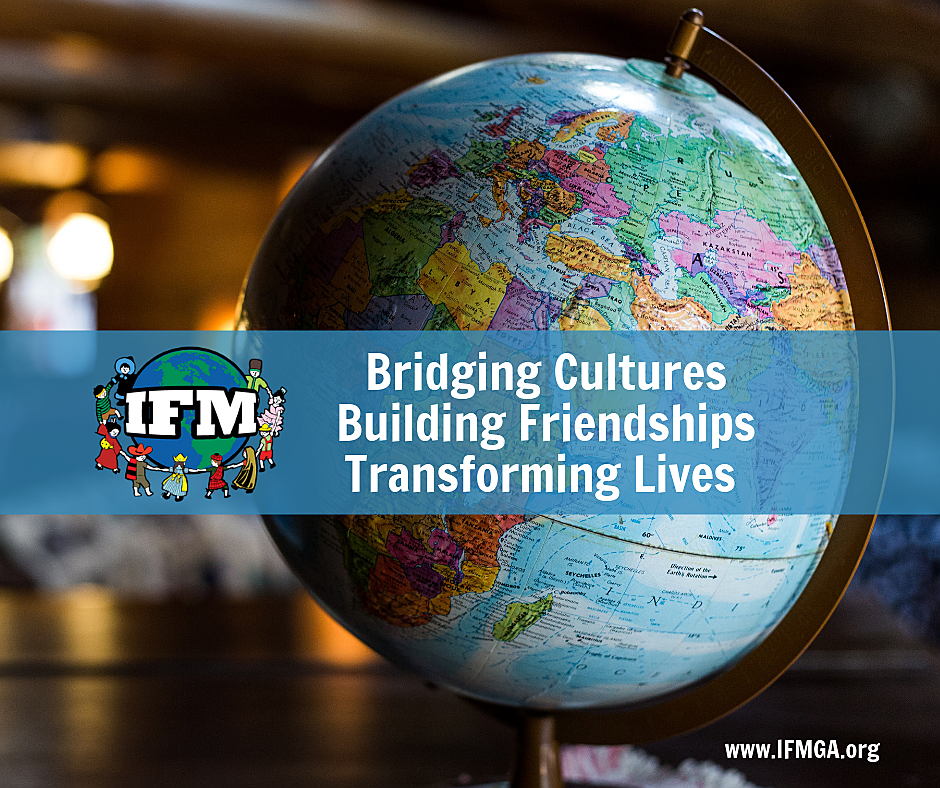 Columbus, GA provides the ideal setting for IFM to reach internationals. Statistics indicate over 150 nations of the world have come to Columbus as a result of the military, several large corporate headquarters, medical, banking and educational industries.
IFM is the only organization of its kind in the Tri-City area proactively reaching out to the international community.
What programs do we offer at IFM?
International Friendship Partners: International Friendship Partners, has a distinct calling and respected position to serve incoming internationals receiving training with IMSO and WHINSEC. IFM has an open door to Ft. Benning and long-standing relationships with military schools IMSO and WHINSEC. Each year, International Friendship Partners connects with over 120 students from around 50 countries who come to the area by providing host families from the local Christian community with many friendship opportunities. Through the International Friendship Partner program, future leaders of the nations are being greatly impacted for Christ.
Art's Academy: We offer Art 1 and 2 to international children and youth. We also provide an annual Summer Art's Camp.
English As A Second Language Classes: We serve over 200 internationals each year by teaching ESL Classes and Citizenship Classes.
Family Ministries: We provide weekly Men's and Ladies' Bible Studies and two annual retreats for our international friends.
Will you join us?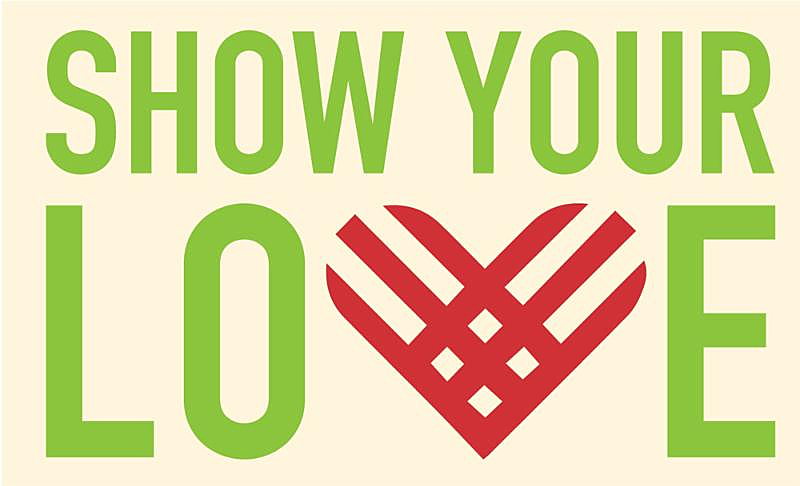 This is a strategic time for believers to join together to reach the people from many nations who are coming to our area. Many are giving their hearts to the Lord and preparing themselves to share Christ with others.
Our team, made up of board members and staff, have set a goal to raise $100,000 to support the life changing programs of IFM during GA Gives and #Giving Tuesday!
Don't wait! This campaign ends on December 3rd.
Every gift makes a difference.
THANK YOU!
P.S. CLICK HERE to download our DO GOOD Calendar with fun ways you can get involved and support IFM during GA Gives, #GivingTuesday!
IFM Board Members:
Ron Collins, President
Carole Collins, Vice President
Dr. Susan Andrews, Harris County Commissioner
Dr. Sharon Billins, Founder & President, Palm Tree International Ministries
Rev. Leif Espinosa Pastor, Tabernaculo Familiar
Susan Grifenhagen, Member, Church on the Trail
Rev. Chuck Hasty, Pastor, Grace Presbyterian Church
David Mize, Attorney, Huff Powell & Bailey, LLC
Phil Scoggins, News Anchor, WRBL News
M. V. Thomas, Founder & President, Crosstel Inc.
Rob Ward Sr., Director, Administrative Services, TSYS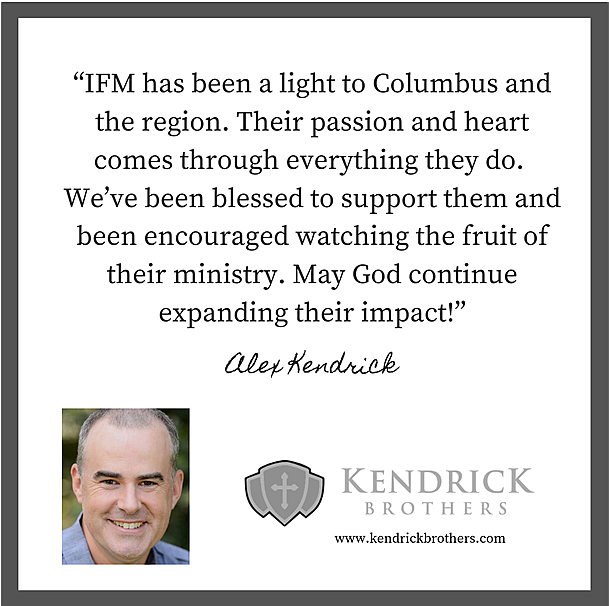 Download our 2018 Annual Report